Highlights
IPL is the only successful venture of Modi, a graduate in business administration from Pace University, New York.
After getting caught in financial troubles in IPL, he took refuge in Britain 12 years ago, since then
He is one of the heirs of the country's famous Modi industrial house, often in the headlines.
The story of Lalit Modi, who started the super hit IPL cricket league, seems like an onion peel, the more layers of which are uncovered, the more new things come to the fore. This time he has also opened up about his relationship with Sushmita Sen like a blast. However, those who know say that Lalit Modi does not do anything without thinking, so there must have been a big reason for the explosion he made on Twitter about his relationship.
Although people who knew Lalit Modi from childhood to youth will find this saying, he never walked on straight paths, because he felt that there was never a straight path to go ahead. Perhaps from childhood, he had seen and understood the successful formula of a mixture of money, politics and immoral practices. So he made his way which was full of controversies.
Lalit Modi and controversies have a cordial relationship. If Lalit is among the heirs of the country's famous industrial house, then behind the scenes his contacts with political people are still said to be intense. At one time, if he was a special person of Sharad Pawar, then the relationship with Vasundhara, the former Chief Minister of Rajasthan, is well known.
Many businesses have succumbed to failure
Due to controversies, all of Lalit Modi's businesses either failed or were closed in the midst of controversies. Lalit currently has two big companies, which he has inherited from the family, one is the cigarette maker Gadfrey Phillips India Limited and the other is Indiophil Organic Industries Limited. A graduate in business administration from New York's Pace University, Modi's only successful venture can be called IPL, otherwise his track record has been in the name of starting and closing businesses.
Lalit Modi shared many pictures with Sushmita Sen, which surprised everyone. (Instagram)
He brought ESPN to India
During 1994, when cable TV was being introduced in the country, Modi brought ESPN to India on a five-year contract. His main role was to collect money from cable operators, which later led to a major dispute between him and ESPN. Later this matter also went to the court. In 1997, ESPN set up its own distribution team.
Also signed an agreement with Fashion TV
After this Modi created a new company named Modi Entertainment Network under KK Modi Group. This company was opened in a joint venture with Walt Disney. Later, when the government gave the green signal to Disney to set up its own channel in the country, the ten-year agreement of both of them was automatically broken. Later Modi Entertainment tied up with Fashion TV but it did not take long for the dispute between the two. The matter reached the High Court. Eventually FTV pulled out of its India operation. The controlling of Fashion TV went to Modi Entertainment.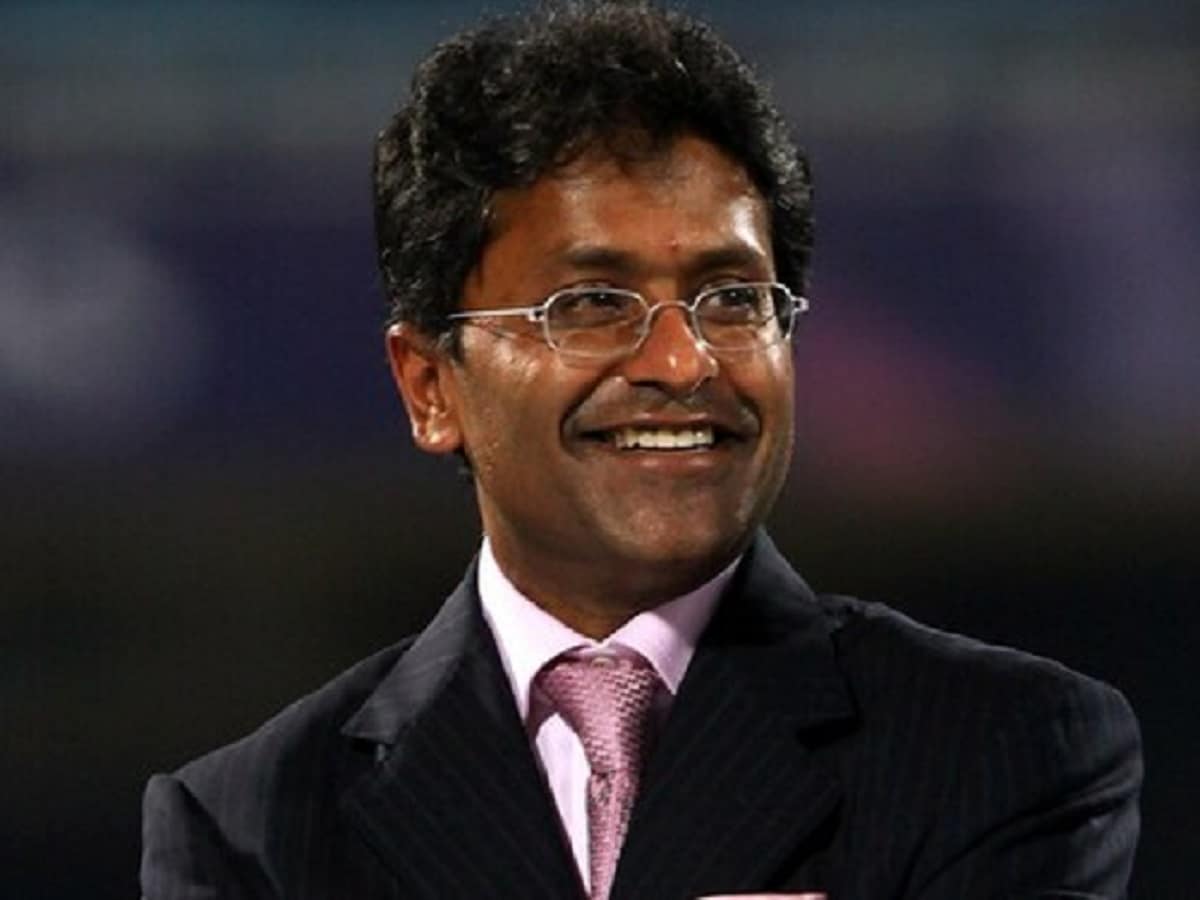 If IPL is the brain child of Lalit Modi, then he was the first person to bring ESPL channel, Fashion TV and Disney channel in the country.
The name was also associated with online gambling
Modi's name is also associated with online gambling and lottery industries in India. When the government gave green signal to online gambling industries in 2002, KK Modi Group was the first group to enter this business. In 2002, Modi started online lottery in Kerala. But rival company Playwin went to court and got a stay against Modi's lottery.
Modi did not give up and a year later he again entered the online lottery business in Kerala under the brand name SunSign. Later the Kerala government banned it in 2004. Later in this business, many people accused Modi of cheating, accusing him of grabbing money. In fact, he gave franchise to 100 people in Kerala for five lakh rupees, in which no one could get their money back.
Started real estate business in Rajasthan too
Modi then started the business of real estate by forming a company named Amber Heritage City Construction Private Limited, which was later changed to Anand Heritage Hotels. This company got disputed due to taking many heritage sites in Rajasthan. All these deals were done at the time when Rajasthan Chief Minister Vasundhara Raje Scindia used to be. However, now the Enforcement Directorate is also probing the violation of FEMA rules at the Heritage Hotel.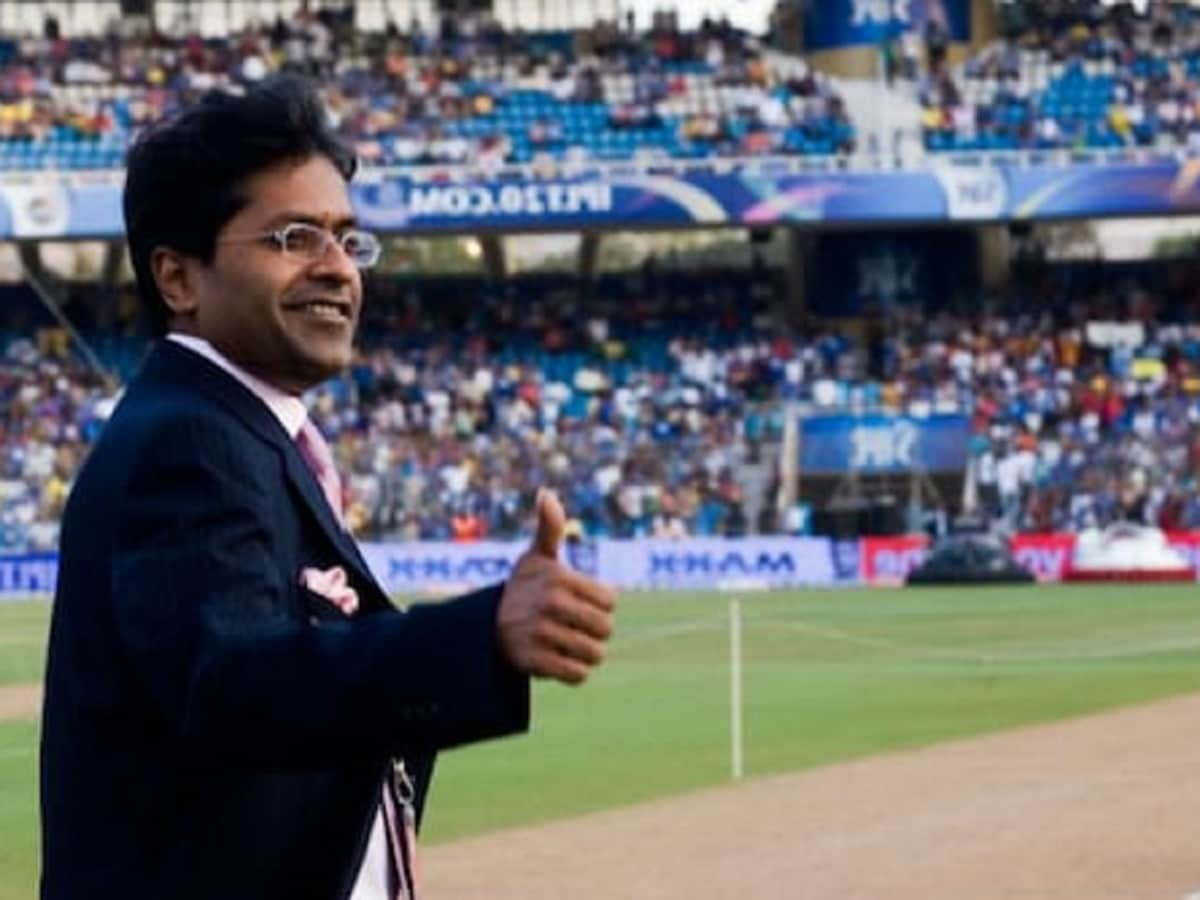 Lalit Modi first entered the Himachal Cricket Association but was suspended there, then he made a way forward through the Rajasthan Cricket Association and soon became a powerful figure in the Indian Cricket Board.
First entered Himachal Cricket Association then reached Rajasthan
Even to enter the Board of Control for Cricket in India, it seems that he had prepared a well thought out strategy. In the year 1999, he first joined the Himachal Cricket Association, which did not even have any cricket ground of its own. He was then suspended the very next year for questioning the functioning of the board. Then he traveled towards Rajasthan. He reached the Rajasthan Cricket Association with the support of the then CM Vasundhara Raje. Controversially elected president.
Sharad Pawar's tricks for victory in BCCI
Then Jagmohan Dalmiya used to speak in Indian cricket. It is said that Lalit was the person who played behind the scenes all the tricks for Sharad Pawar's victory for the post of President in BCCI. After that he had to become special to Pawar. He was made the Vice President in BCCI. Only a rare person can do such a big journey in BCCI in just six years.
Then he started speaking in Indian cricket.
While he was making new friends, he was also creating enemies due to his behavior and self-styled work style with progress. This was such a time when he used to speak in Indian cricket. It is believed that during this time he gave such mantras to the BCCI that its earnings increased manifold. When he launched the Indian Premier League after his hard work of one and a half or two years, he seemed like someone who had no choice. After reaching the heights of success, he fell equally fast.
Dispute with Tharoor
He had given a contract of IPL 425 crore to Mauritius company World Sports for IPL, in which he was accused of taking 125 crore commission. Not only this, Lalit Modi was accused of adopting wrong methods during the auction of two new teams. There was a huge controversy over the Kochi team auction and the sharing of promoters' information on Twitter. In this, on the one hand Shashi Tharoor had to resign from the UPA government, while Lalit Modi's days also started on the opposite side.
Now living luxuriously in the UK
In the year 2010 itself, after the IPL, Lalit Modi was suspended from the post of IPL commissioner. Lalit Modi had gone to Britain after allegations of disturbances, since then he has been living there. For the last 12 years, he has been living luxuriously in a very expensive place in London.
From there he handles his business umpire. Enforcement Directorate has issued notice against Modi. Several times he was asked to appear before the Enforcement Directorate but he never came to India. He always has only one reasoning behind this that his life is in danger from the underworld in India.
Today's latest news, live news updates, read most reliable Hindi news website News18 Hindi | Today's latest news, live news updates, read the most reliable Hindi news website News18 Hindi |
Tags: IPL, Lalit modi, sushmita sen