India vs Ireland T20I: The Indian team has to play a two-match T20 series against Ireland. All-rounder Hardik Pandya will captain the Indian team in this series. Pandya recently won the IPL as the captain of Gujarat Titans. Because of this, his captaincy is going to have a special eye.
Source: News18Hindi
Last updated on: June 22, 2022, 11:56 AM IST
On the tour of Ireland, even though the right team will be in the hands of India's captain Hardik Pandya for only two T20 matches. But this cannot at all mean that the Vadodara all-rounder did not deserve this promotion. Critics may actually feel that if it is brother luck, then Pandya, as in Jumma-Jumma, did not take eight days, returned to the team and got the captaincy. If you look at Pandya's career, then you will see that the incident of getting promotion suddenly in life has become a habit for him. After all, in 2016 who thought that Pandya would be selected in Team India when he was not setting fire to first class or List 1 cricket for Vadodara. But, the graph of Pandya's career is something like this. In them, sometimes the coach, sometimes the selector, sometimes the captain and sometimes the owner of the franchise see something special and bet on them and often this bet fits right.
That's what Pandya did for Gujarat Titans in the IPL this year, isn't it? Well, the tournament in which a legendary captain like Virat Kohli did not get the trophy after captaining continuously from 2013 to 2021, KL Rahul along with Pandya did not get a chance to go to the final after captaining for 3 years and Rishabh Pant, Sanju Players like Samson and Shreyas Iyer have not been able to win the trophy so far, despite raising best hopes. At the same time, Pandya came as a captain in the very first season and made a ruckus. And the attack said that he got the captaincy of Team India directly after 1 month. The same did not happen with Rohit Sharma when he led Mumbai Indians to their first championship win in the very first season in 2013. In fact, in many ways, Pandya seems to be emerging as the right contender as an alternative to the captain who carried forward Rohit's legacy.
Pandya's staunch critics can also argue that how can a player who has not fully established himself as an all-rounder be given such a huge responsibility and that too so quickly. See, if you try to forcefully see the shadow of the great Kapil Dev in Pandya, you will be disappointed but if you look closely, the country in which Kapil Dev is a distant thing, like Irfan Pathan and even Ajit Agarkar Also no all-rounder player is found easily. There Pandya has raised high hopes as a seam-bowling all-rounder. It was the result of Pandya's belief in his talent, due to which he suddenly got a chance to play T20 International in 2016 while he did not create any panic for his home team Vadodara. From MS Dhoni to Virat Kohli and Rohit Sharma to Rahul Dravid or from Anil Kumble to Gary Kirsten or Ashish Nehra, all the greats like Pandya always saw that glow in his natural talent, due to which this player was also given a lot of back by the selectors. did. But, can now Chetan Sharma and his teammates play another big bet on Pandya. Well, he has started. Leave the selectors and fans, Pandya himself said on being made the captain that anyone could have imagined this 6-7 months ago!
But, this did not happen just like that. Pandya's stars were in the dark but they were not upset. Pandya has closely watched Dhoni, Kohli and Rohit Sharma in the Indian dressing room and has been their disciple. He knows that if the situation turns adverse for Dhoni, Rohit and Kohli and despite that they also make a comeback, then they can do it themselves. And this spirit makes Pandya a little different among the players of the current generation.
It is true that in terms of statistics, Pandya is neither as successful as Ben Stokes of England nor like Jason Holder of West Indies. But, with whatever Pandya has, he contributes in making Team India a formidable team. If Pandya is given the captaincy, then his game will flourish in the same way as he showed amazing in IPL while captaining Gujarat Titans.
It is possible that the Indian selectors did not give the captaincy to Pant for the tour of Ireland because he has to play in the only Test to be held in Birmingham. The difference between the two formats is only 2 days and it will probably not be possible for any player to switch modes immediately on foreign soil. But, the other side of the coin is that Pant did not flaunt his captaincy in the home series against South Africa in such a way that everyone would easily admire him. This does not mean that Pant's captaincy should be assessed on the basis of only one series. Here coach Rahul Dravid's argument seems right that there should be no rush while assessing Pant. But, for now, the challenge for Pant, rather than proving himself as a strong contender as a new captain, is to cement his place in white-ball cricket as a wicket-keeper batsman in the same manner as it has been with him in Test cricket. If we look from this point of view, then it is also possible that the responsibility of captaincy in the 3-match T20 series on England tour should be on the Lion of Gujarat i.e. Sher Pandya!
(Disclaimer: These are the personal views of the author. The author himself is responsible for the correctness / accuracy of any information given in the article. News18Hindi is not responsible for this.)
about blogger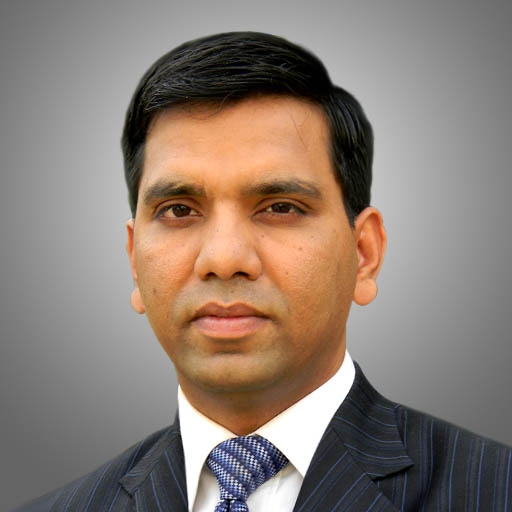 Vimal Kumar
Vimal Kumar, former Sports Editor of News18 India, has been in sports journalism for nearly two decades. Vimal, who is active on social media (Twitter, Facebook, Instagram) as @Vimalwa, has also covered 4 Cricket World Cup and Rio Olympics.
read more
First published: June 22, 2022, 11:56 AM IST