New Delhi. IPL 2022 is over. It will be remembered for a long time in many ways. First, Hardik Pandya was debuting as a captain and he became the champion. Second, the team of Gujarat Titans, entering the T20 league for the first time, also won the title. The third and most important thing, from the coach to the player of Gujarat, was not retained by other teams. In such a situation, there was pressure on him to prove himself and he proved the old teams wrong by winning the title. Former India coach Lalchand Rajput said that all of them have shown through their performance that the team had made a mistake by dropping them. It is known that in the final of the 15th season of the T20 league, Gujarat Titans defeated Rajasthan Royals. At the same time, the two most successful teams in the history of the tournament, Mumbai Indians and Chennai Super Kings were at the bottom.
Lalchand Rajput, while talking exclusively to News 18 Hindi, said that if players are not retained in the team, there is a challenge on the players too. In such a situation, they want to answer by performing well on the field. He said that he also wants to prove with his performance that the team made a mistake by not giving him a place. Perhaps the same thing happened with Hardik Pandya. He did very well for Mumbai Indians. In such a situation, not being retained was quite a surprise.
Only 4 players could retain
As per IPL rules, old teams could retain only 4 players before the auction. Lalchand Rajput said that in such a situation, Mumbai Indians had to take a tough decision. In such a situation, Pandya wanted to prove himself everywhere. He proved himself as a batsman. Earlier he used to play only big shots and get out. But this time he played cautiously in the beginning and tried to play fast in the end. He said that he had glimpses of Dhoni as a captain. He looked cool on several occasions. This shows that he has learned a lot from them. But this should also make Team India happy, as it has given them another captain of the future. Pandya also proved himself with bowling. He took 3 big wickets in the final.
Cool Nehra overshadows Sangakkara and Malinga
Ashish Nehra was appointed as their coach by Gujarat Titans. Prior to this he was the bowling coach of Royal Challengers Bangalore. But later the team broke ties with him. In the final, Nehra was in front of Sri Lankan legends like Kumar Sangakkara and Lasith Malinga. But Nehra, who is cool on the field, has proved by making the team win that only the coach who shouts on the field is not successful.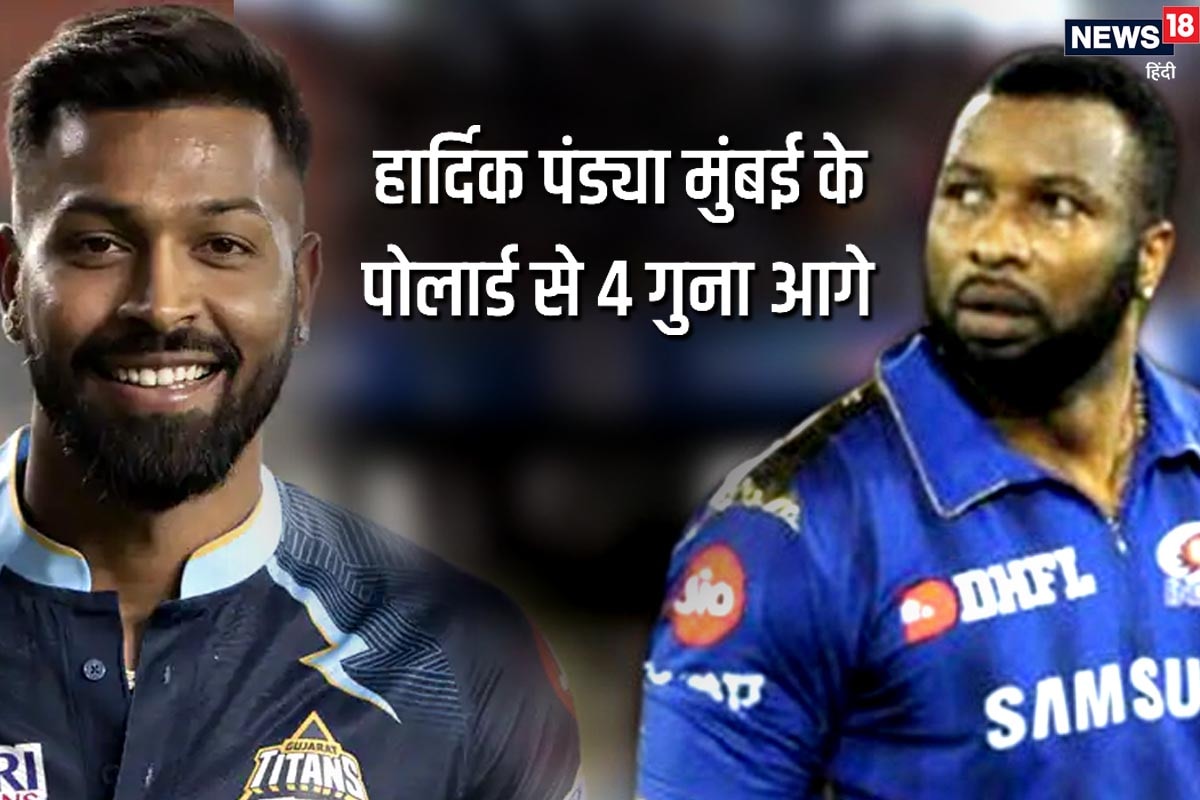 Hardik Pandya 4 times ahead of Mumbai's Pollard
Kieron Pollard is one of the legends of T20. But he is now 35 years old, while Pandya's age is only 28 years. That is, they can serve the team for 10 years now. But Mumbai retained Pollard instead of Pandya. Looking at the performance of IPL 2022, Pandya performed 4 times better than Pollard in terms of runs. Where Pandya scored 487 runs. At the same time, Pollard could only score 144 runs. Talking about bowling, Pollard took 4 and Pandya took 8 wickets.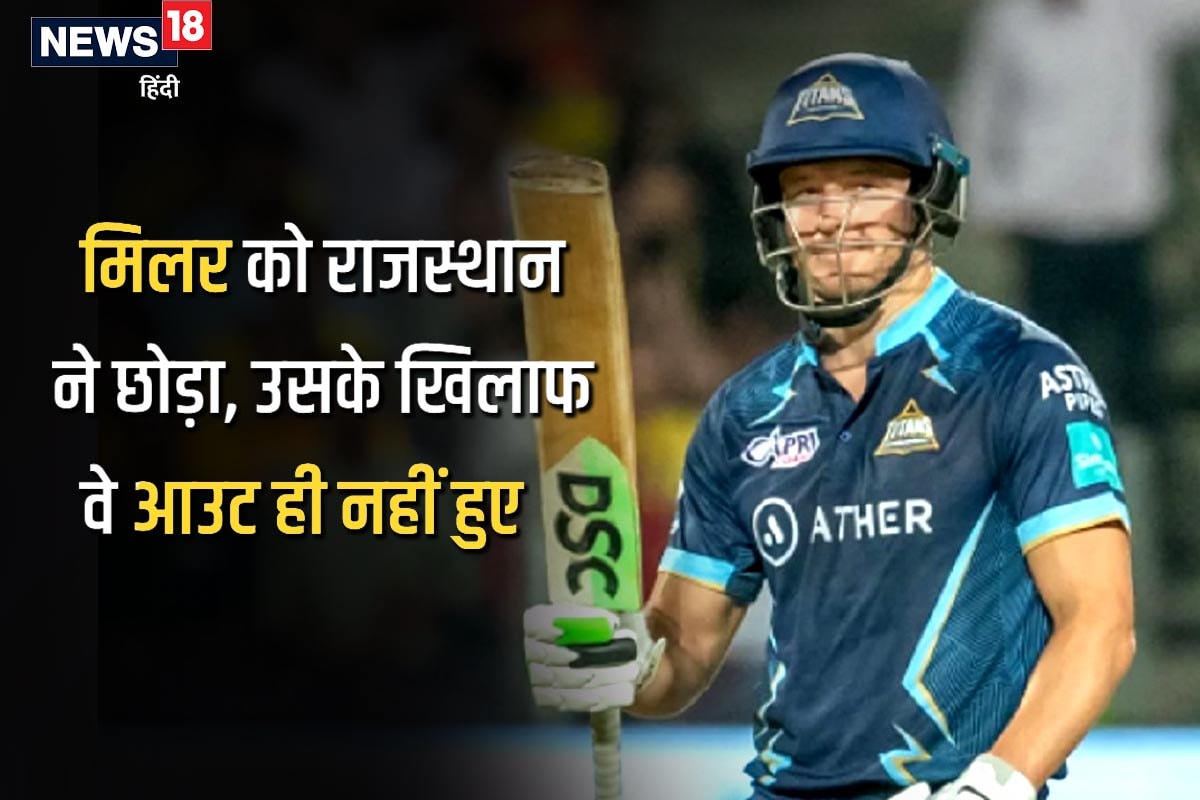 Miller was released by Rajasthan, he was not out against him
David Miller's contribution was important in the victory of Gujarat Titans. He was a part of Rajasthan Royals for the last 2 seasons. But in the current season, the team did not retain him. They didn't even sell in the first round of the auction. Later Gujarat included him in its team for Rs 3 crore. Gujarat defeated Rajasthan 3 times in the current season and Miller remained unbeaten on all three occasions. In the league round match, Miller scored 31 not out off 14 balls. The strike rate was 222. Then in the final over in Qualifier-2, he gave the team a thrilling victory by hitting 3 consecutive sixes on the famous Krishna. He did not get out after scoring 68 off 38 balls. It rained once again in the final and scored an unbeaten 32 off 19 balls.
From Rashis to Shami came from other teams
The bowlers played an important role in the victory of Gujarat Titans. Leg spinner Rashid Khan was a part of Sunrisers Hyderabad till last season. He took 19 wickets in the current season. At the same time, the team of fast bowler Mohammed Shami has been changing. They have not been able to win anyone's trust. He played for Punjab Kings in the last season. But in the current season, he was the highest wicket-taker for Gujarat. He took 20 wickets at an average of 24.
Gill and Teotia also shine
Young batsman Shubman Gill started the IPL with KKR. He played the first 4 seasons with the same team. But even after performing well, he was not retained by the team. He scored 483 runs in the current season with 4 half-centuries. At the same time, Rahul Teotia played for Rajasthan in 4 seasons. But this time in the auction, Gujarat made a big bet of Rs 9 crore on him. He proved it. He won 3 close matches on his own. He scored 217 runs at an average of 31.
After IPL, now Team India will prepare for T20 series from June 5, South African team will come to India on June 2
Similarly, from fast bowler Lockie Ferguson to Matthew Wade, other teams left and they joined the Gujarat team. There will be few changes in the next season of T20 league. In such a way, Gujarat Titans has almost prepared its core group.
Today's latest news, live news updates, read most reliable Hindi news website News18 Hindi | Today's latest news, live news updates, read most reliable Hindi news website News18 Hindi |
Tags: Ashish nehra, David Miller, Gujarat Titans, Hardik Pandya, IPL, IPL 2022, Lalchand Rajput