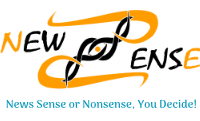 About NewZense, a unique news experience!
Looking for a new news portal that will keep you up-to-date with the latest news from around the world? Look no further than NewZense.com! This leading news portal, founded in 2012, provides accurate and up-to-date news, conveniently accessible from any device.
NewZense.com is dedicated to providing its users with a variety of content in an easy-to-use format. No matter what you're looking for, you'll be able to find it quickly and easily on NewZense.com. Whether you're interested in politics, sports, entertainment, health, or business, we've got you covered!
What's more, NewZense.com is the most respected and trusted source for news and information, with a growing number of visitors each day. Currently, we reach THOUSANDS of page-views per month .
So what are you waiting for? Check us out today and see for yourself why NewZense.com is the best news portal around!